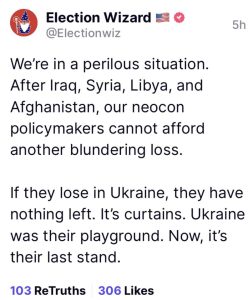 Add in Vietnam and that makes 5. No reason to think they would be any more sane after 6 than after 5, after all, they still have Taiwan to go!
Armstrong Economics just posted an interesting commentary:
https://www.armstrongeconomics.com/international-news/ukraine/europe-will-be-destroyed-over-ukraine/
We have a lot of work to do to prevent the annihilation of our civilization!