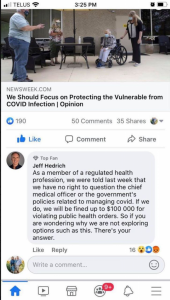 I was wondering why more medical people were not speaking out. I guess a $100,000 slap on the wrist is a fairly significant disincentive!
I am reminded of a meme I shared a week or so back:
Truth does not mind being questioned.
A lie does not like being challenged.