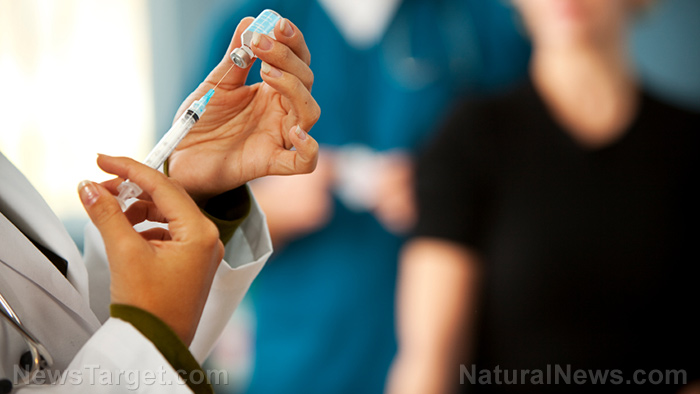 A new peer-reviewed scientific paper published in the journal Tropical Diseases, Travel Medicine and Vaccines has found that the DTaP vaccine for diphtheria, tetanus, and pertussis (whooping cough) is causing children who receive it to become more prone to contracting whooping cough later on in life.
According to the study, children who receive the entire DTaP series of vaccinations are up to 15 times more likely to contract whooping cough at the five-year mark following these jabs compared to unvaccinated children, completely obliterating the myth that whooping cough outbreaks are the result of "anti-vaxxers."
As it turns out, the vast majority of children being affected by pertussis outbreaks are vaccinated children, which some health authorities are reluctantly admitting. Even so, pro-vaxxers are insistent that all disease spread is caused by unvaccinated children, despite the fact that science continues to prove otherwise.
What's more, the DTaP vaccine, along with many other vaccines, fails to provide permanent protection against disease – assuming they provide any protection at all. As reported in the same aforementioned DTaP study, pertussis antibodies experience a "rapid decline" in as little as 2-3 years post-vaccination, "often to pre-vaccination levels."
https://www.naturalnews.com/2020-01-09-vaccines-spread-infectious-disease-fully-vaccinated-children.html