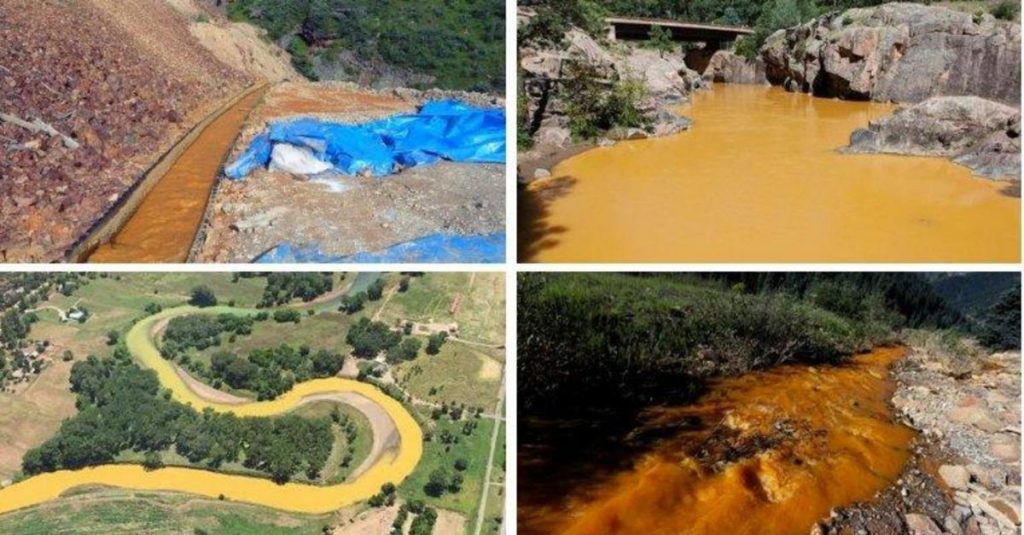 Neither communism and capitalism are our best solutions going forward. The current system is not working to benefit the common man. Here's more evidence.
A new Associated Press report has blown the lid off the mining industry's toxic effect across the United States, revealing that over tens of millions of gallons of contaminated water tainted by arsenic, lead and other dangerous metals are flowing into lakes, streams and other drinking water sources on a daily basis.
The report reveals the horrific cost the public has been forced to bear for private corporations' pursuit of raw material wealth, specifically in terms of the cost of the disposal of toxic waste – a responsibility that has been ignored by wide swathes of the mining industry. The mining industry has instead allowed such toxins and contamination to flow unimpeded into precious water sources in states like California, Colorado, Montana and Oklahoma.
Companies that mined for gold, silver, lead and other minerals were given free license to strip the earth in search of these raw materials. Once the mining projects failed to yield further profits, the companies were allowed to relocate to previously unutilized areas with no regard for the toxic waste they left behind.
In effect, these companies were externalizing the costs of mining to taxpayers — who unknowingly footed the bill for the clean-up – or to future generations who are now forced to suffer the health consequences and ecological damage resulting from the unwillingness of companies to pay for the cost of toxic disposal and the detoxification of former sites.
The AP investigation entailed looking at public data and research on 43 mining sites under federal oversight, including complexes that included anywhere from dozens to hundreds of mines.
On average, over 50 million gallons (189 million liters) of contaminated wastewater has been flowing from the sites on a daily basis.
Oftentimes, the untreated wastewater trickles or flows into nearby ponds, rivers, soil and groundwater, comprising about 20-million gallons (76 million liters) of polluted water that could fill over 2,000 tanker trucks, according to the report.
The remaining water which is actually treated comes at a great cost to taxpayers, who will likely be forced to capture the waste or treat polluted streams for thousands of years, if not indefinitely, long after the mining firms have profited from ruining the environment.
In many cases, the pollution has persisted despite these sites being listed as Environmental Protection Agency (EPA) Superfund cleanup sites – among the country's most hazardous, which have been frequently linked to cancer, birth defects, and rare, deadly diseases.
https://www.nexusnewsfeed.com/article/climate-ecology/us-mining-sites-unleash-50-million-gallons-of-toxic-water-into-lakes-and-streams-every-day/