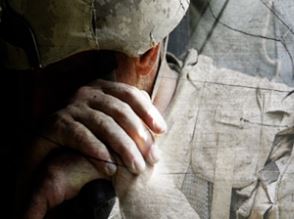 VERY GOOD NEWS! EFFECTIVE ACTION AGAINST PSYCHIATRIC DRUGGING OF MILITARY!
Finally, effective action against the psychs in the military who use their official position to ensnare soldiers into the psych drugs nightmare!! (Post of Oct. 30, 2020)
John Spagnola, worked on the bill to investigate the cause of suicides in the military for years. Finally he succeeded in a bill that passed the house and senate to prove that the pharmaceutical industry and their drugs, opoids, etc., were the cause of losing these good men.
Here is the letter from John:
Dear Friends,
THE NEXT AND FINAL STEP HAS NOW OCCURRED!
THE PRESIDENT HAS SIGNED THE VETERAN OVER-MEDICATION AND SUICIDE PREVENTION ACT INTO LAW!!!
I helped write The Veteran Overmedication and Suicide Prevention Act.
It was then sponsored and introduced by US Senator Dan Sullivan of Alaska.
I worked with the Senate to have this modified bill attached to The Commander John Scott Hannon Veterans Mental Health Care Improvement Act (S 785).
S 785 then passed the US Senate Veterans Affairs Committee a couple of months ago.
On 5 August 2020, S 785 passed the US Senate!
On 23 September 2020, the same bill passed the US House of Representatives!!
On 17 October 2020, I am pleased to report, that the US President made it official and it is now passed into law!
Section 204 of S 785 re investigating Veteran Suicides and Medications states: " …to evaluate the effects of opioids and benzodiazepine on all-cause mortality of veterans, including suicide, regardless of whether information relating to such deaths has been reported by the Centers for Disease Control and Prevention."
Benzodiazepine is psychiatric drug also known as an Anti Anxiety Drug. They have been of great concern to both the Military and the Veterans Administration, and especially the Veterans Service Organizations.
To the best of my knowledge, there has never been a bill that caused a federal investigation into a psychiatric medication and its potential link to Veteran Suicides.
The next step is for The National Academy of Science, Engineering and Medicine to do this investigation!
Thanks to so many that have assisted me through my journey!
Warm Regards,
John Spagnola
President/CEO
DC Strategic Solutions
O: 727-446-0200
F: 727-446-0116
C: 727-224-0700