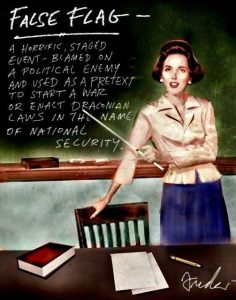 As we near the release of Az results, watch out for possible false flags events and help others to be prepared and understand just in case there is.
A false flag operation is an act committed with the intent of disguising the actual source of responsibility and pinning blame on another party.
It was used to describe a ruse in naval warfare whereby a vessel flew the flag of a neutral or enemy country in order to hide its true identity. The tactic was originally used by pirates and privateers to deceive other ships into allowing them to move closer before attacking them. It later was deemed an acceptable practice during naval warfare according to international maritime laws, provided the attacking vessel displayed its true flag once an attack had begun.