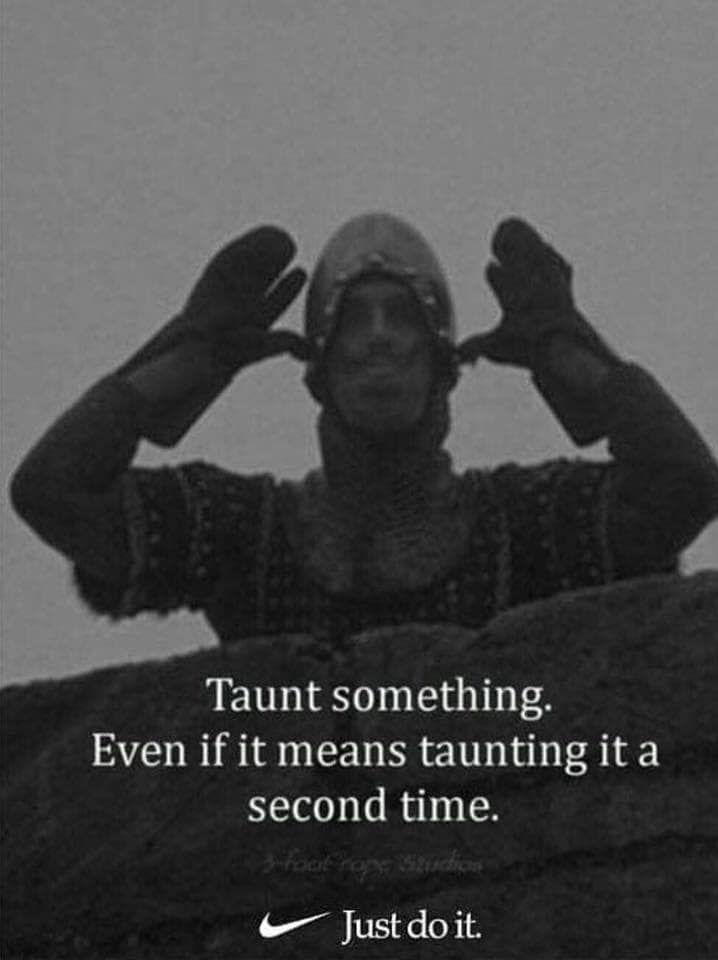 Monty Python and the Holy Grail was released in the UK on April 3, 1975 and in the US on April 27, 1975.
It is a parody of Arthurian legend, written and performed by Graham Chapman, John Cleese, Terry Gilliam, Eric Idle, Terry Jones and Michael Palin, and directed by Gilliam and Jones. Pink Floyd, Led Zeppelin, Genesis, and Elton John were among those who financed the film when every major studio declined to fund a film of that magnitude by first time directors.
The film was mostly shot on location in Scotland, particularly around Doune Castle and Glen Coe. The many castles seen throughout the film were mainly Doune Castle shot from different angles.
It was selected as the second best comedy of all time in the 2011 ABC special "Best in Film", after Airplane! (1980).