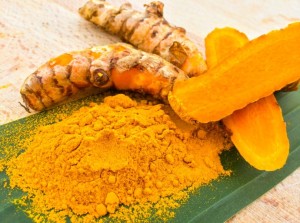 Lesser Known Turmeric Compound Regenerates Brain Stem Cells
Components of turmeric – a well-known ingredient in curry spice – are wildly studied today for its anti-inflammatory effects and cancer prevention.
It turns out, a lesser-known bioactive turmeric compound promotes stem cell proliferation and differentiation in the brain, according to new research recently published in the open access journal Stem Cell Research & Therapy.
A study published herein Pharmacognosy Magazine titled, "Curcumin attenuates neurotoxicity induced by fluoride: An in vivo evidence," proves that the spice turmeric can prevent and even reverse damage from exposure to toxic fluoride.
http://www.activistpost.com/2014/09/lesser-known-turmeric-compound.html
Why Is This Important?
From http://www.propagandamatrix.com/articles/march2005/240305fluoridestupidity.htm
Fluoride Stupidity And Population Control Preferred Network | March 24 2005
"The real reason behind water fluoridation is not to benefit children's teeth. If this were the real reason there are many ways in which it could be done that are much easier, cheaper, and far more effective. The real purpose behind water fluoridation is to reduce the resistance of the masses to domination and control and loss of liberty.
"When the Nazis under Hitler decided to go into Poland, both the German General Staff and the Russian General Staff exchanged scientific and military ideas, plans, and personnel, and the scheme of mass control through water medication was seized upon by the Russian Communists because it fitted ideally into their plan to communize the world. …
"I was told of this entire scheme by a German chemist who was an official of the great IG Farben chemical industries and was also prominent in the Nazi movement at the time. I say this with all the earnestness and sincerity of a scientist who has spent nearly 20 years' research into the chemistry, biochemistry, physiology and pathology of fluorine–any person who drinks artificially fluorinated water for a period of one year or more will never again be the same person mentally or physically." – CHARLES E. PERKINS, Chemist, 2 October 1954.