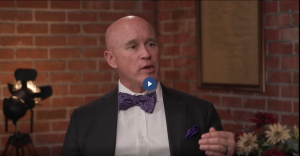 Dr. David Martin just sat down with Patrick Gentempo here in the studio…
And he gave us exclusive BREAKING NEWS about the lawsuit that's just been filed against…
Joe Biden (yes, THAT Joe Biden), the director of the HHS, the Medicare and Medicaid directors, and the CMS mandate directors.
Here's a clip where he explains the legal argument against the heavy handed approaches by the government to FORCE injections.
Your head will spin when you see what the FDA has quietly tried to do.
And you'll be shocked by what they've discovered about the vacc!ne and how they intend to PROVE the crime…
CLICK HERE to get this breaking news right now…
Watch it now… I can't wait for EVERYONE TO SEE THIS.
So please, share it with family and friends. People need to know what's going on!
https://vrevealed.com/c19/sneak-peek/david-martin?sub4=d1b23b4b9ae1454483284e04c165953f&afid=5