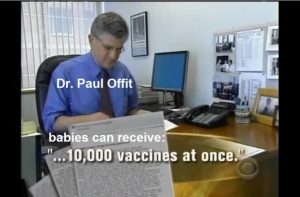 Unsurprisingly, the FDA Advisory Committee today voted 17-0 to approve the experimental Pfizer COVID-19 injection for children ages 5 to 11. The panel was made up of industry insiders, including the infamous pediatrician, Paul Offit, who has stated that he believes an infant can easily be injected with 10,000 vaccines at one time. He is the pharma-controlled corporate media's go-to "doctor" spokesperson when it comes to childhood vaccines.
Another doctor on the committee that was considering whether these shots were safe enough to give to young children stated: "We're never gonna learn about how safe the vaccine is until we start giving it, and that's just the way it goes."
The FDA collected comments from the public regarding whether or not the Pfizer shots should be recommended to be given to children age 5 through 11, and according to Steve Kirsch, the Executive Director of the Covid-19 Early Treatment Fund, they counted over 139,470 comments posted AGAINST giving authorization to the shots, and could only find ONE comment in favor of the shots.
The comments can be viewed here: https://www.regulations.gov/commenton/FDA-2021-N-1088-0001
Dr. Jessica Rose's excellent analysis of the VAERS data, which we have previously published here on Health Impact News, was also presented to the FDA Advisory Committee.
So the FDA Advisory Committee was not lacking real scientific data, but in the end Pfizer's voice was the only one that mattered, because they have the ability to destroy the lives and careers of these FDA doctors who do not do what they are told. And now they are going to try to also destroy the lives of America's children.
https://healthimpactnews.com/2021/fda-committee-rubber-stamps-pfizers-plan-to-inject-28-million-children-5-to-11-years-old/