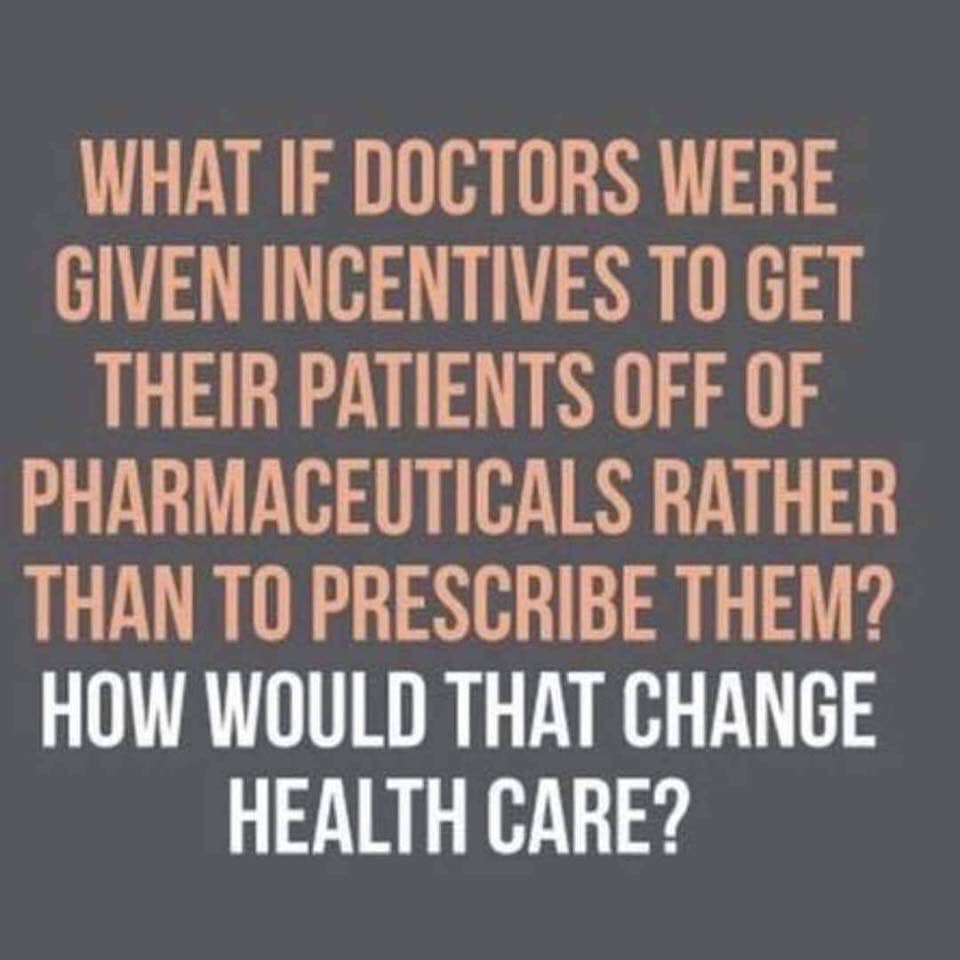 Oh come on! They'd have to learn how the body works with foods, herbs and spices to heal itself. Big ask for a legal drug pusher!
In fairness to those who would like to do the right thing, ask them how much leeway they are given in trying recommendations different from the medical mafia proscribind drugging.
And how many patients walk in wanting a pill for a "quick fix" and are not prepared to contemplate a lifestyle change.
The "System", the public, the drug companies and medical education all work hand in hand to produce the disaster we have at present.