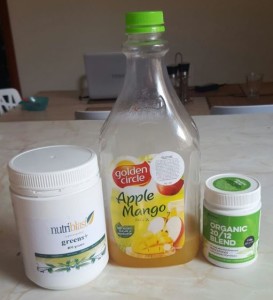 My daughter sent me this picture with the text: "Grandad, Mads says he wants some greens drink so I said, "OK go get it out."
He said, "I already did!"
And this was waiting for me on the bench. The boy knows what he wants. Not bad for a two year old!