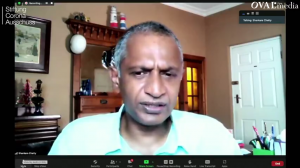 BRILLIANT presentation by a man with enough courage an integrity to look and report what he observes. Puts him head and shoulders above the pack!
In the first 40 minutes he goes into the details of his observations (standard viral infection for the first 7 days then an allergic reaction for some on day 8) and treatments  that worked and knocked both on the head.
About the 45 minute mark he starts into the harms caused by the vax.