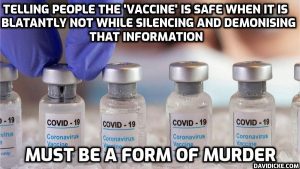 In July 2021, The Exposé exclusively revealed how data had been manipulated by scientists carrying out a real world study for the CDC to show that Covid-19 vaccines were safe for use during pregnancy.
The authors claimed that the number of people to suffer a spontaneous abortion (miscarriage) during the study was 104 out of 827 completed pregnancies, equating the risk of miscarriage at 12.6%; 7 – 12% lower than the risk of miscarriage in the general population.
However, our analysis proved that these numbers were extremely misleading due to the fact that of the 827 completed pregnancies, 700 / 86% of the women had received a dose of either the Pfizer or Moderna Covid-19 vaccine during the third trimester of pregnancy, meaning it was impossible for them to suffer a miscarriage due to the fact they can only occur prior to week 20 of a pregnancy.
This meant that just 127 women received either the Pfizer or Moderna Covid-19 vaccine during the first / second trimester, with 104 of the woman sadly losing their baby.
Therefore the rate of incidence of miscarriage was 82%, not 12.6% as presented in the findings of the study, and the authors of the study have since admitted that they made a mistake, issuing a correction six months too late, because the study has been used to justify Covid-19 vaccination of pregnant women and new mothers around the world.
https://theexpose.uk/2021/11/07/cdc-scientists-admit-they-did-manipulate-study-data-to-show-the-covid-19-vaccines-are-safe-for-pregnant-women/