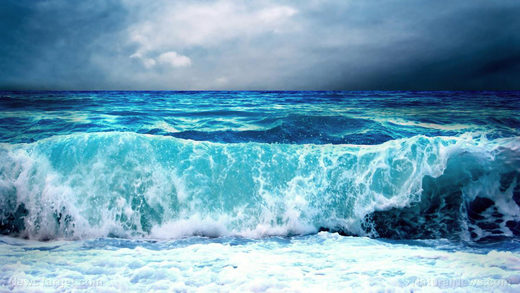 A scientific paper published by a team of Australian researchers has revealed a startling find: Scientists at the Permanent Service for Mean Sea Level (PSMSL) have been "adjusting" historical data regarding tide levels in the Indian Ocean. Their "highly questionable" activities have depicted rapidly rising seas – but the truth is that there is no reason to be alarmed at all. Scientists have found that sea levels are stable – and have been for the entirety of the 20th century.
To put it simply, these PSMSL "scientists" have been arbitrarily changing their data in order to create the illusion of a problem that doesn't actually exist.
According to the Australian research team, sea levels in the Indian ocean have remained stable for decades. Dr. Albert Parker and Dr. Clifford Ollier recently published their astounding research in the journal Earth Systems and Environment; their extensive research gives an in-depth look at how this massive deception was undertaken.