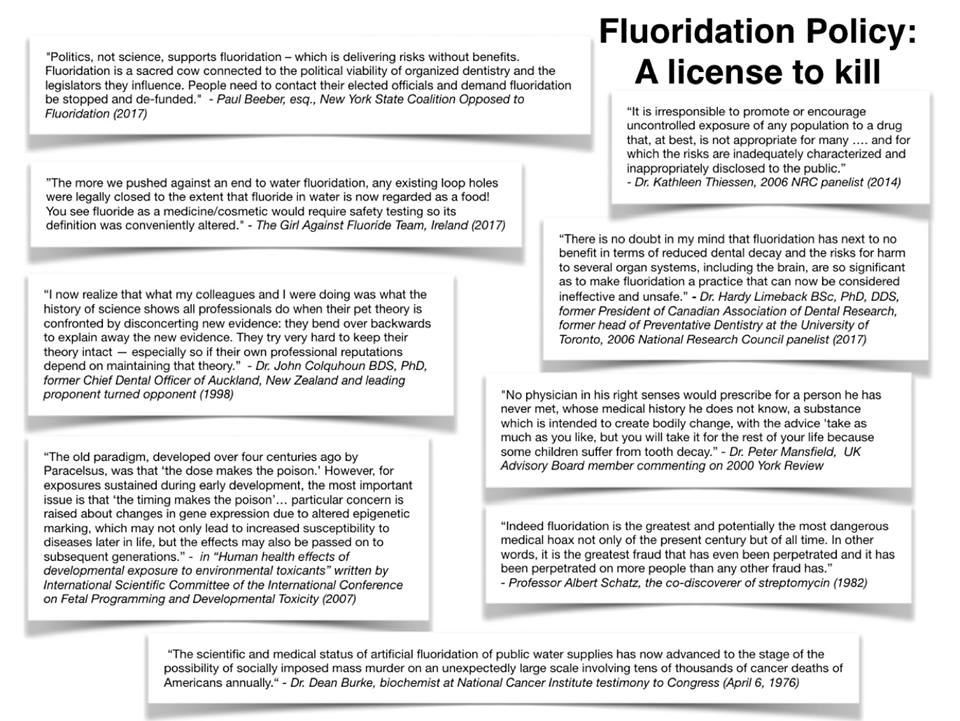 "Fluoridated Water Is Public Murder On A Grand Scale" – Dr. Dean Burk
Judge Anthony Farris presided over the trial in the case of Safe Water Foundation v. City of Houston, District Court of Texas, 151st Judicial District, No. 80-52271. On May 24, 1982, Judge Farris entered his findings of fact on the record of the case. His main findings were as follows:
"That the artificial fluoridation of public water supplies, such as is contemplated by [Houston] City Ordinance No. 80-2530, may cause or may contribute to the cause of cancer, genetic damage, intolerant reactions, and chronic toxicity, including dental mottling, in man; that the said artificial fluoridation may aggravate malnutrition and existing illnesses in man; and that the value of said artificial fluoridation is in doubt as to the reduction of tooth decay in man."
Contrary to what has been said by promoters of artificial fluoridation of public water supplies, these findings of fact were specifically sustained and upheld as having been established at trial by a preponderance of the evidence, as appears in Safe Water Foundation v. Houston, 661 S.W. 2d 189 (Tex. App. 1983).