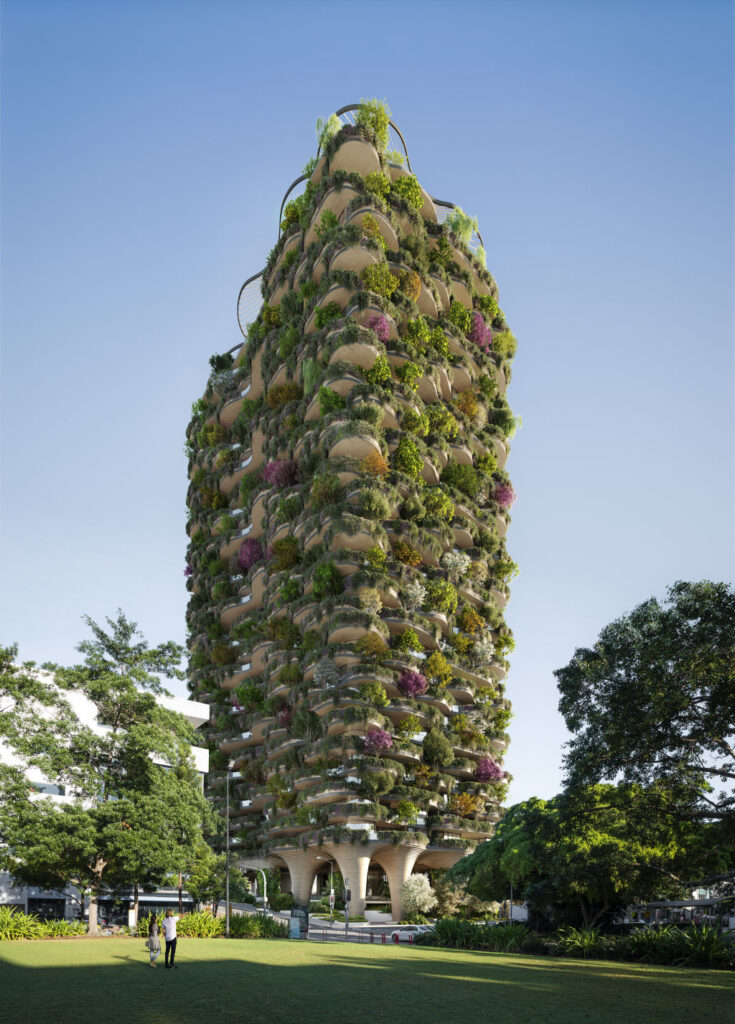 When the much-loved naturalist Sir David Attenborough turned to social media this week to point the complimentary finger at Australia's architect Koichi Takada, it was all for good reason.
The Japanese-born and Sydney-based architect is set to create the world's greenest building; and didn't expect the announcement to set his own social media alight with praise.
Koichi Takada Architects will construct a 30-storey apartment building in Brisbane for their client Aria Property Group, with works to commence at the end of 2021.
https://www.domain.com.au/living/meet-koichi-takada-the-australian-architect-applauded-by-david-attenborough-998035/