Do you know how many people had the flu listed on their death cert in Australia in 2019? 1013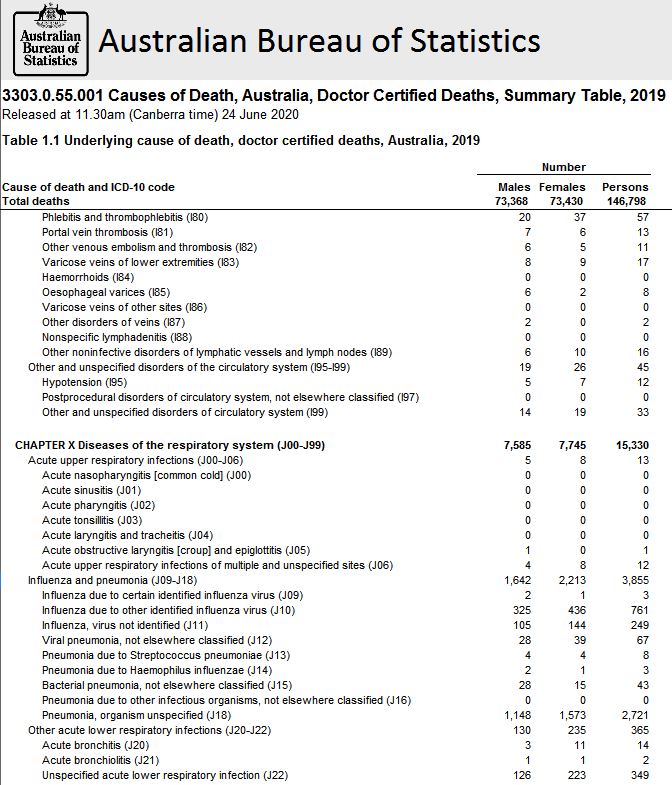 Do you know how many people have the flu listed on their death cert in Australia in 2020? 30

Do you know how many people have COVID listed on their death cert in Australia in 2020? (Totally ignoring that many are fraudulently included as COVID deaths for the financial gain.) 331 to date.

How many do you think would have been saved from COVID death had the government not banned the use of Hydroxychloroquine? Most.

How many increased suicides, or injuries from domestic violence let alone economic hardships have occurred from the lockdown?
https://www.npr.org/sections/coronavirus-live-updates/2020/05/05/850470436/u-n-warns-number-of-people-starving-to-death-could-double-amid-pandemic

From the fear perspective that the media are promoting, lockdowns feel right.

When you look at the statistics, lockdowns are more destructive than Sweden's letting their population build herd immunity naturally. (Something you cannot get from vaccines.)