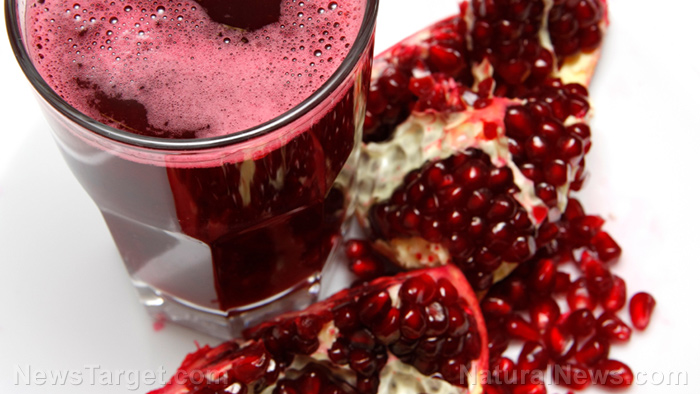 Pomegranate juice found to clean your arteries and lower your risk of a heart attack
Pomegranates are nutritious fruits, and the juice from the fruit offers many health benefits. According to a study, drinking pomegranate can even significantly improve heart health.
Pomegranates have a remarkable nutrient profile. A cup of pomegranate seeds or arils (174 grams [g]) has fiber, protein, vitamins C and K, folate, and potassium.
The intima-media, the middle portion of the arteries, can become inflamed and filled up with plaque made up of oxidized fats, immune cells, and their debris. This condition is colloquially referred to as "blocked arteries."
When the intima-media grows thicker, there is less space for the blood contents to move through the opening (lumen) of the arteries. Once the arteries eventually close or become blocked, you may suffer from severe conditions or even death.
According to a study in the journal Atherosclerosis: "Pomegranate juice consumption resulted in a significant IMT [intima-media thickness] reduction, by up to 30%, after 1 year."
https://www.naturalnews.com/2019-03-24-pomegranate-juice-clean-your-arteries-lower-your-heart-attack-risk.html