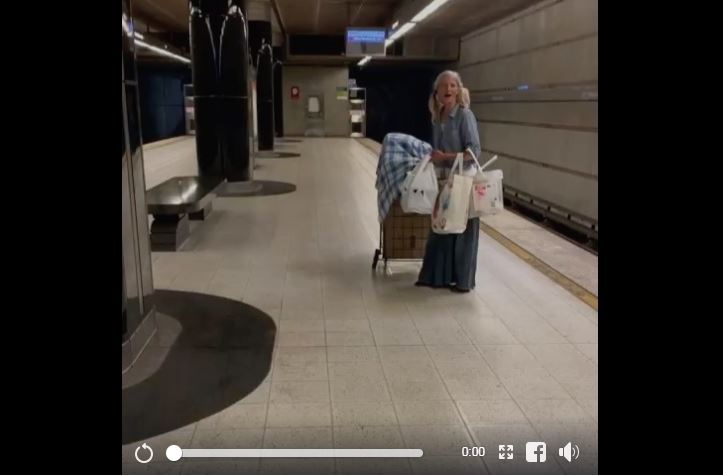 It was a breathtaking moment captured on camera when a police officer recorded this homeless woman singing in a Los Angeles subway.
52-year-old Emily Zamourka was stepping off the subway one evening when she started to sing an opera classic. Her melodious voice captured the attention of a nearby LAPD police officer and he asked if he could record her performance.
At first, Emily was a bit shy but she eventually allowed the officer to video her Puccini song. Later, the police officer posted the video on the department's social media and the views started to climb.
The officer wrote, "4 million people call LA home. 4 million stories. 4 million voices … sometimes you just have to stop and listen to one, to hear something beautiful." It was a simple sentiment that so many others have felt too. Now, Emily finds herself at the center of a viral phenomenon. She shared with the Los Angeles Times how a series of medical struggles and unstable employment led to her eviction.
Now, this homeless woman spends her nights on the subway and her days walking down the streets. But all that is about to change thanks to this one special serenade. Once her identity was discovered, people from all over reached out to help Emily. She's already booked a singing gig and others are helping to provide shelter and basic necessities for the inspiring woman.
It's a whirlwind of emotion but Emily is thankful for every moment. "I want to thank that police officer who did that video, and I wanted to thank God that he inspired me to do that." https://www.godtube.com/watch/?v=1EMC11NU