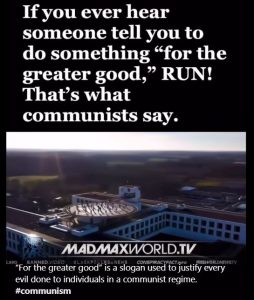 This is good advice. The group is made up of individuals. Look after the personal freedom, awareness, competence and productivity of the individual and the prosperity of the group is more certain.
As a matter of fact, if you looked at it hard, you might find that only made up of strong, capable, ethical, responsible individuals prepared to work in concert with one another could a group have a chance of surviving for any length of time.
The idea of making individuals less for the sake of the group is a certain path to individual slavery and group destruction.
Not that communists have any other goal.