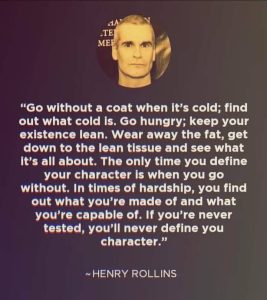 I have heard that success breeds confidence and failure breeds character. Similar theme.
As I write this I am 60 hours into an 80 hour water fast so I am finding out first hand "what it is all about"!
Why? My wife asked. Well a 3 day fast is enough for your body to to rebuild its immune system. Sounds good to me! And I would not mind at all if I lost the other half of that extra weight I stacked on when in the US for 9 months!
If you are interested in hearing more about how to boost your stem cell production and rejuvenate your immune system, here is a link to a video I posted on the subject.