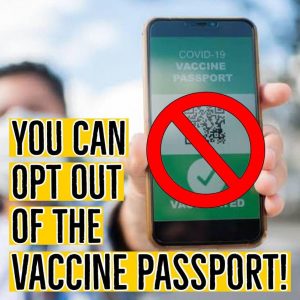 From George Christensen
State Governments are trying to create a vaccine passport system to enforce medical apartheid in Australia. You can stop it by denying access to your personal data on the Australian Immunisation Register (AIR). State Government do not have their own vaccine registries so they will have to rely on AIR data as to who has & has not had the jab.
Individuals who opt out will frustrate any vaccine passport system but if enough Australians deny them the data then the system will be unworkable.
The Federal Health Minister has advised me that "individuals can choose to opt out of having their personal information disclosed from the AIR." To opt out download, print, fill in and send Services Australia form IM017 'Australian Immunisation Register (AIR) – ceasing correspondence and release of information' that can be found at: https://www.servicesaustralia.gov.au/organisations/health-professionals/forms/im017
Use this form to advise the Australian Immunisation Register you don't want to receive correspondence or share information with vaccination providers.
https://www.georgechristensen.com.au/news/opt-out-of-the-vaccine-passport-system