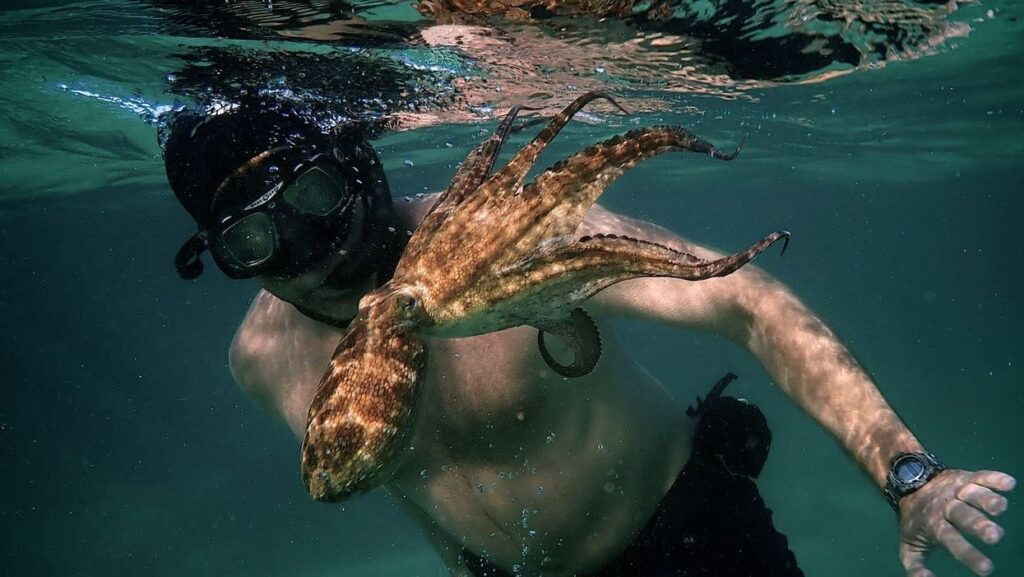 In his latest documentary, My Octopus Teacher, free diver and filmmaker Craig Foster tells a unique story about his friendship and bond with an octopus in a kelp forest in Cape Town, South Africa. It's been labeled "the love story that we need right now" by The Cut.
As noted by CNN, the film follows Foster as he battles career exhaustion and depression by going for daily swims in the frigid South African coast.
He becomes fixated upon a common octopus, freediving daily to visit and observe her in her natural habitat. He's amazed by her ability to find clever ways to evade predators and adapt to her environment.
https://www.ecowatch.com/my-octopus-teacher-movie-2647785692.html