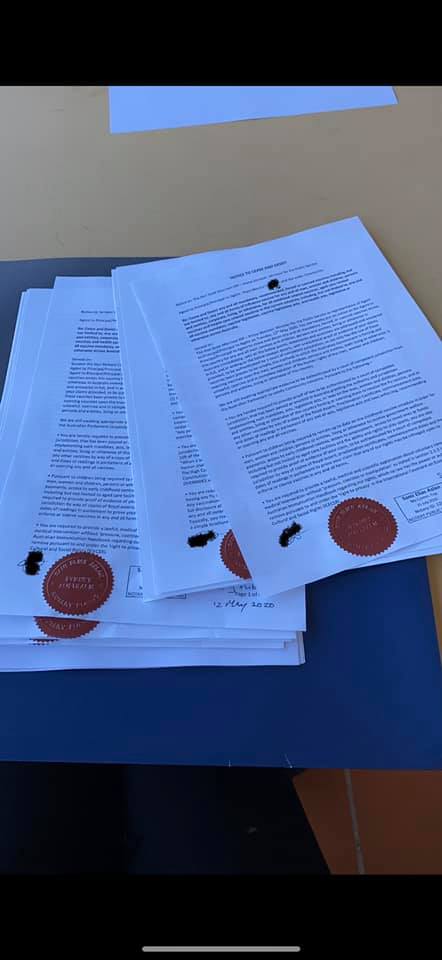 It's official. We received our proof of delivery of the cease and desist documents to the Prime Minister and Aged Care Minister yesterday. Today, the Health Minister will be served the same document.
The Government are officially on notice now and are compelled to respond to our questions and statements in writing within 28 days from the 12th May 2020.
Our group has had huge success with a cease and desist for the 5G tower in Mullumbimby. More exciting news on this to come soon.
We are getting there, guys.
It's a massive move and one that will finally make the government answer to their stupid claims.
Below are the photos of the notarised documents, meaning they carry the weight of the court and are a legal document which can NOT be ignored.
Effectively it means no one is allowed to force you to vaccinate while this is in play and until we have resolved the issue which could take a month or two.
But our legal team are ready to go all the way now.
When it ends up in court, we're ready and this will be the end of all forced vaccines in the country.
Biggest move yet!
Share this far and wide and let everyone know they CAN'T be forced to be vaccinated now that they are on notice.
If anyone tries, show them this post and the photos and template of the cease and desist.
Medical Freedom Australia.