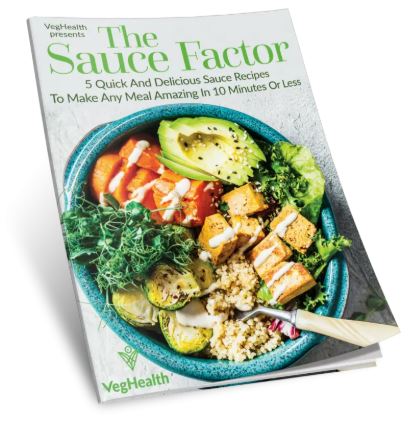 What's the one factor that takes a meal from bland to amazing? The sauce!
It turns basic ingredients into a tantalizing meal, gets you out of your recipe rut, and wins over skeptics who are amazed by how flavorful plant-based cooking can really be.
Store-bought sauces are often loaded with sugar, sodium, and unhealthy oils, plus they can get pretty pricey.
With just a few basic ingredients, you can create your own irresistible sauces to fancy up any meal or serve as a spread, dip, or dressing.
We partnered with a plant-based chef to bring you these 5 essential recipes that anyone can master.