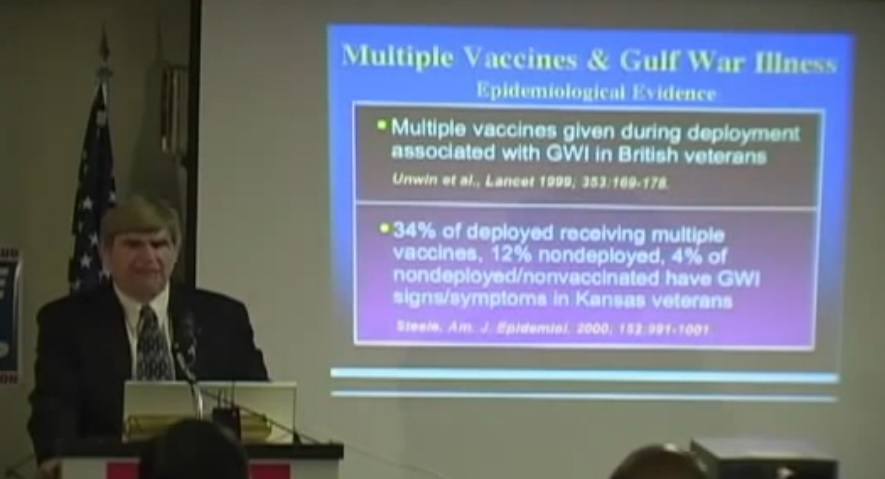 Gulf War Syndrome: Documents Prove UK and US Military Personnel were Injected with Untested Vaccines
As Christina England was writing this expose the past week, Polly Tommey, one of the producers and part of the VAXXED film team, filmed an interview with Sherrie Saunders, a former military medic and now whistleblower regarding military vaccines.
Sherrie discovered that the animal protein in the anthrax vaccine was causing Gulf War syndrome in some soldiers, some who even died. When she reported it to her commander, she got a visit from someone in Washington, D.C. and was told to keep quiet about it.
She is no longer keeping quiet. Listen to this interview which is going viral on the Internet: