Well THAT was a weekend! Our youngest daughter Cadienne married the love of her life Justin Rice down Berry way. As I opened the door of the limo to walk Cadienne down the aisle she was barely keeping it together over the surprise Llamas her sister Teal had organised to precede her.
This is a pic of one of the Llamas (centre) with Cadienne's sister Teal (on the right) and Teal's husband Rene (on the left).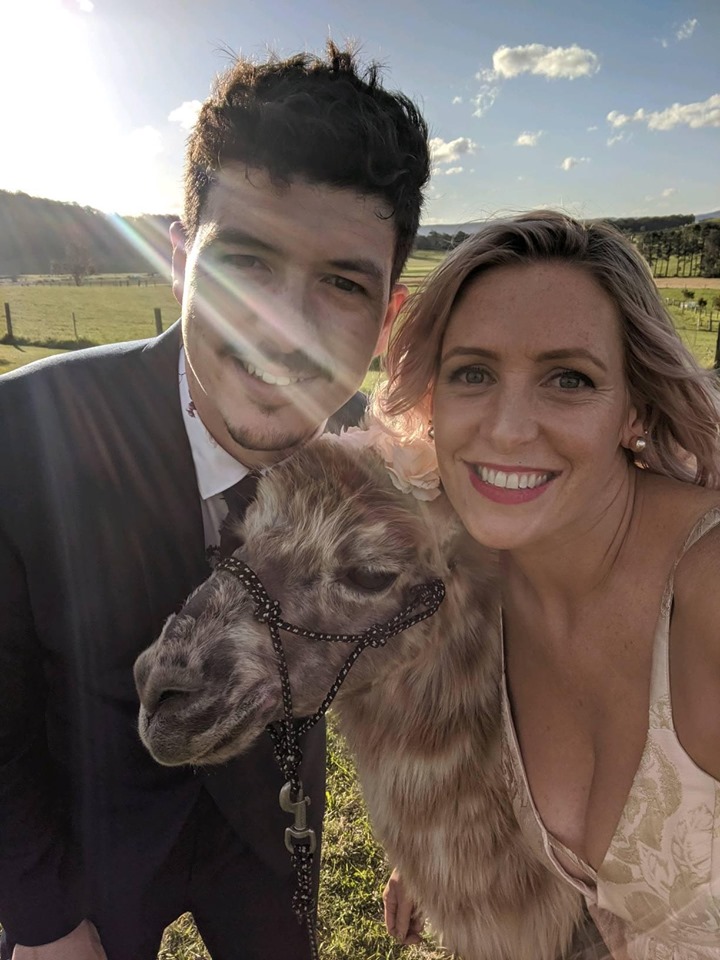 OK, so I twisted my phone's arm, threatened my computer with replacement and finally got them talking to one and other and transferred some wedding pics between them. Some of the facial expressions on the ones I would be killed or at least never spoken to again if I posted online are priceless! (Private viewings are available for a modest fee.) But here is a publicly acceptable one of the newlyweds going hammer and tongs at the cheesecake cutting!