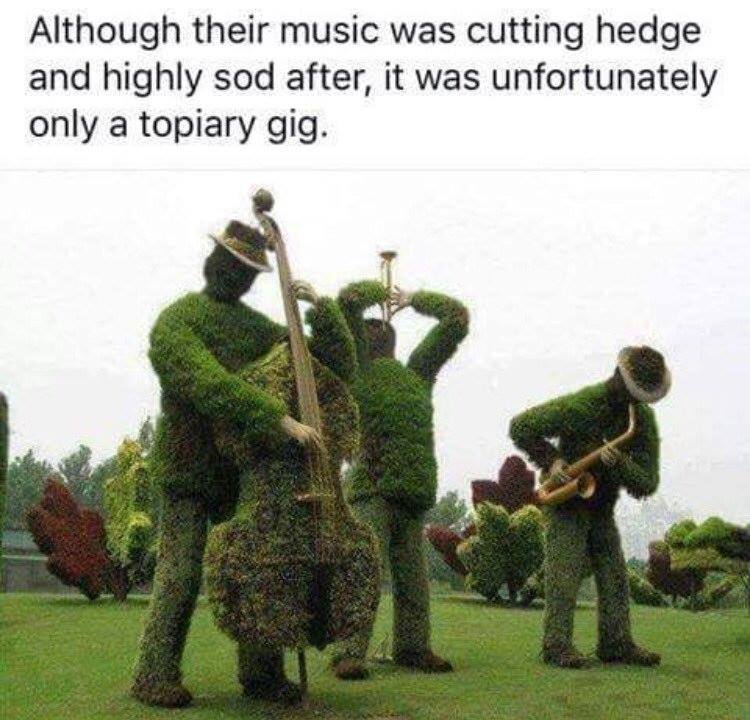 Some of the comments gated a special pension. Here are two.
Aw leaf them alone! They are just branching out into new areas of their music – cultivated growth, if you will. Some would try to box them in but they are going places, building on their roots to find new and interesting melodies.
Even though I have a deeply rooted affection for puns, they really need to trim some of these down. Although I must admit, this tree-o of musicians do seem to be very avant-garden. Maybe we should set them up with a hedge fund so they can really grow their capital. I foreseed great things in their futures.