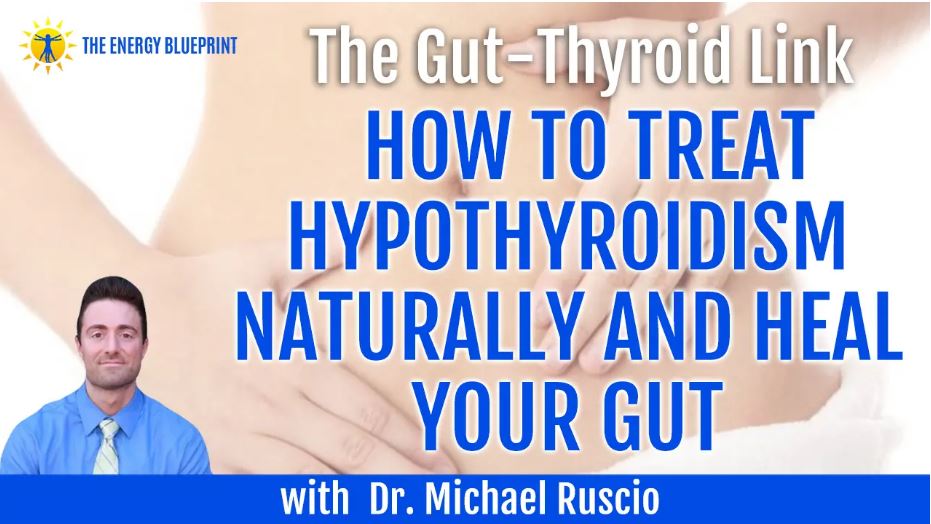 I received this from Ari of The Energy Blueprint:
In this episode, I am speaking with Dr. Michael Ruscio – who is a Doctor of Chiropractic, clinical researcher, expert on the gut and author of the bestseller, "Healthy Gut, Healthy You." – about the gut-thyroid link and how to treat hypothyroidism naturally and heal your gut.
In this podcast, Dr. Ruscio will cover:
The latest research on SIBO (And is the breath test a valuable method for diagnosis?)
What it means if you are diagnosed with subclinical hypothyroidism
How does gut health affect thyroid health?
The surprising link between thyroid antibodies and hypothyroidism (It's not what you think!)
Is there a link between gluten consumption, autoimmunity, and hypothyroidism?
Should you be concerned about lectins in your diet?
The top tips for people dealing with a thyroid condition
You can watch or listen to the podcast at https://www.theenergyblueprint.com/treat-hypothyroidism-naturally-michael-ruscio/.
Enjoy!