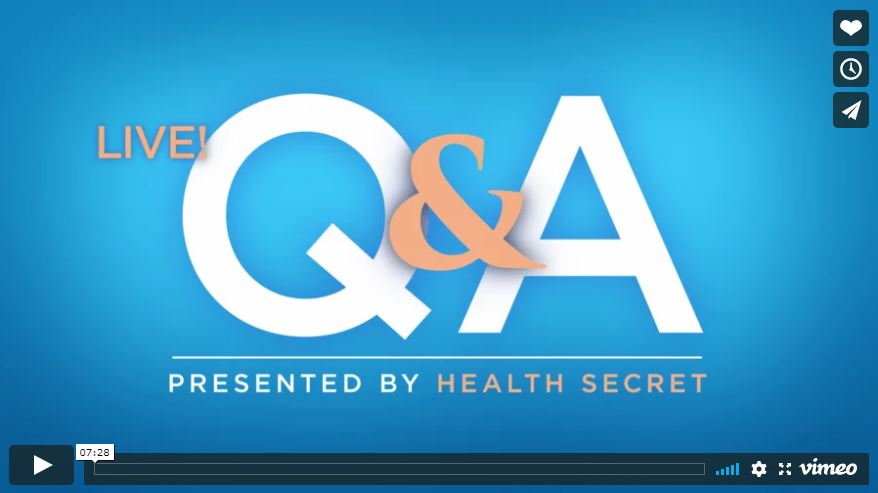 Today I received an email about a live Q and A with a doctor who has had success treating a number of health issues. Here is the data:
Hey Tom,
I'm writing with a quick message about something special I arranged for you.
Tomorrow night (Tuesday, April 23rd) at 5 pm PST / 8 pm EST, is going to be a great night!
I'll be hosting a live Q&A call with one of our expert doctors, someone I have immense respect for. He's treated over 5,000 patients and had spectacular results on these cases and many more (below):
Autoimmunity 
Neurodegenerative Disorders 
Depression / Anxiety and Mood Disorders  
Chronic Hypothyroidism / Hashimoto's  
Hormone Imbalance 
Irritable Bowel Disease  
This live call is usually reserved just for formal members of our Depression, Anxiety & Dementia SecretsTM Community to ask their questions…
But, because of your interest in these issues, and the challenges you might be facing, I wanted to give YOU the opportunity to ask your most burning question, too!
Click here for details about our revolutionary guest expert — and to ask your own question.
We're asking you to submit your question ahead of time. This will help you get the most out of this call. We'll group questions together into categories to make sure we cover everything thoroughly.
Then we'll call you by your first name, and share our treatment protocols within these conditions and symptom groups. This way, we can focus on the action steps you need to take — and give you the in-depth and personal direction you need and deserve to restore your health.
Click here to see who our "mystery guest expert" is — and ask your question for the live Q&A.
Go ahead and set an alert on your calendar for tomorrow night at 5 pm PST / 8 pm EST.
I'll send a reminder email several hours before the call goes live.
You won't want to miss this exciting evening!
To your health and happiness,
Jonathan Otto
P.S. Check out the extensive list of conditions our doctor has expertise in dealing with. We'll likely be answering questions on all of these cases, and more. You won't want to miss it!
Click here to get all the information & access the page for our live Q&A
Autoimmunity
Chronic Hypothyroidism
Hashimoto's Thyroiditis
Hormone Imbalance
Irritable Bowel Disease
Crohn's Disease
Ulcerative Colitis
Psoriatic Arthritis
SIBO
Leaky Gut Syndrome
Heartburn/Reflux/GERD
Alopecia
Fibromyalgia
Chronic Fatigue
Brain Fog
Depression
Anxiety and Mood Disorders
Insomnia
Weight Loss Resistance
Adrenal Fatigue
Chronic Infections
Low Immune Function
Skin Conditions Unresponsive to Meds
Heavy Metal Toxicity
Food Sensitivities and Allergies
Multiple Chemical Sensitivities
Neurodegenerative Disorders
Insulin Resistance/Diabetes
Cardiovascular Disease
Chronic Hypertension
Go here to register: https://depressionanxietyseries.com/protocol-2