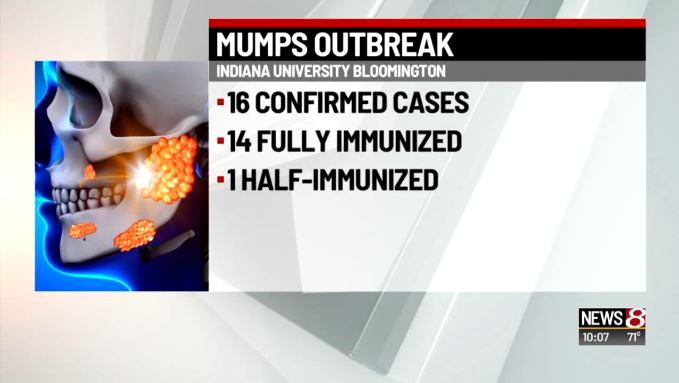 Fully vaccinated students contract mumps? Happens all the time. This is the big admission in this story –
According to University spokesman Chuck Carney – "They've been able to get a third MMR shot," and "What that does is provide a boost of immunity for about a month… It will help people stave off this illness."
Happy with that? Prepared to roll up your sleeve for a quick jolt?
Vaccination is not immunity. Injecting a cocktail of viruses and chemicals is neither safe or effective. Even worse – it is a giant experiment that continues despite repeated failures. This is not science, it is business. Kathy S.
https://www.wishtv.com/news/local-news/iu-nearly-all-mumps-patients-were-vaccinated-prompting-some-students-to-get-third-mmr-shot/1935080190