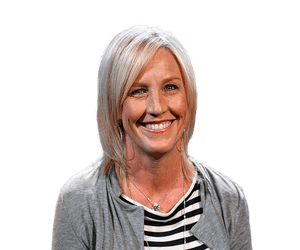 Growing research show that glyphosate, one of the most widely used herbicides in the US, causes cancer
This August, the jury in a civil trial found Monsanto, which was acquired earlier this year by the German chemical behemoth Bayer, guilty of causing the cancer of Dewayne Johnson, a school groundskeeper. The jury awarded Johnson $289m (a judge later reduced the award to $78m, citing statutory limits). Roughly 8,700 similar cases against Monsanto are also before the courts.
Growing research suggests that glyphosate causes a form of cancer called non-Hodgkin's lymphoma, with which Johnson was diagnosed in 2014. At least three studies, in the US, Canada and Sweden, have linked glyphosate exposure to the disease, and, in 2015, the World Health Organization's International Agency for Research on Cancer found glyphosate to be a "probable" cause of cancer in humans. California's state environmental protection agency has also declared it a probable carcinogen.
Almonds, carrots, quinoa, soy products, vegetable oil, corn and corn oil, canola seeds used in canola oil, beets and beet sugar, sweet potatoes – these are just some of the foodstuffs which typically contain high levels of glyphosate. Research released in August by the non-profit Environmental Working Group (EWG) found that Cheerios, Quaker Old Fashioned Oats and at least 29 other popular breakfast foods contained what the EWG considers unsafe quantities of the herbicide. The environmental group has been urging public action to get the EPA to revise its outdated standards, which currently fail to protect the public from glyphosate in foods. Levels of glyphosate in the bodies of people in some areas appear to have jumped over 1,300% in the past 20 years, according to a study published in the Journal of the American Medical Association.
https://www.theguardian.com/commentisfree/2018/dec/06/the-weedkiller-in-our-food-is-killing-us