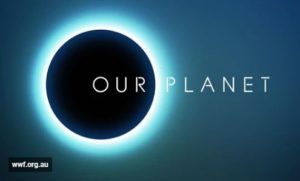 Here's your exclusive sneak peek at the spectacular, brand new Netflix series, produced in collaboration with WWF, and voiced by none other than Sir David Attenborough!
We're so excited to be able to share this teaser trailer with you.
In just fifty years, the human population has doubled. We have become the greatest threat to the health of our planet, the place we all call home.
But, together, we can change this.
5 April next year, Netflix and WWF will bring an eight-part original documentary series called Our Planet to your screens. Using the latest camera technology, the most precious species and fragile habitats will be revealed in ways they've never been seen before.
Created in Collaboration with Silverback Films, the series will celebrate Earth's natural wonders and wildlife – but crucially, it will reveal what we must do to ensure people and nature thrive in years to come.