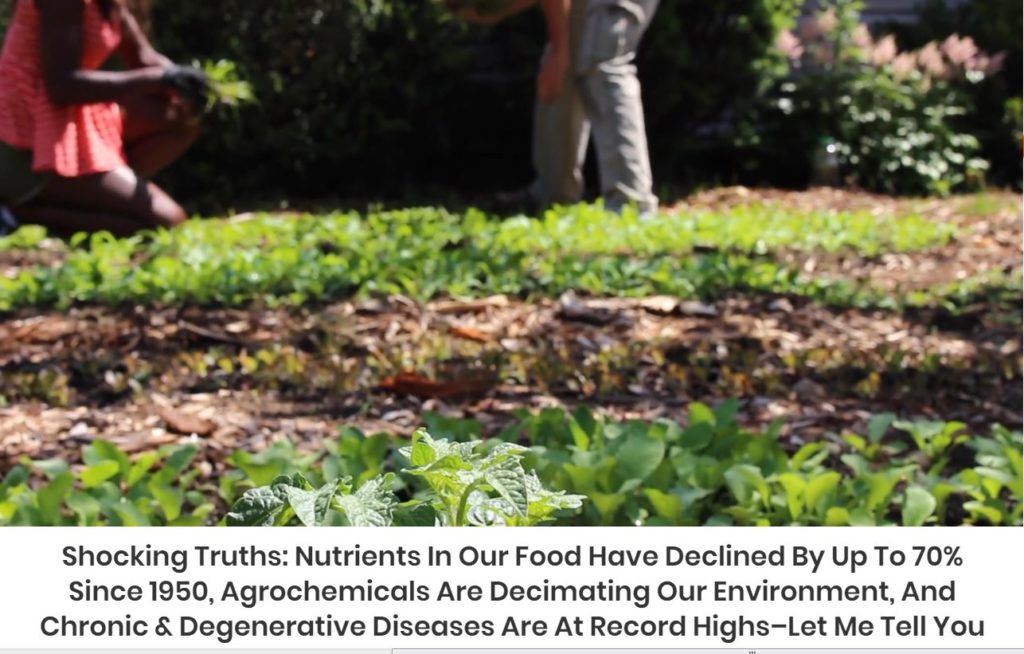 This week I received this email…
Hi Tom,
It's been more than 2 years since we hit the road to create this documentary…
…and we're finally ready to release it into the world.
Grow Food follows the inspiring story of Jim who left a "safe" yet unfulfilling career cleaning pools to pursue something more meaningful.
He became a farmer.
With literally no experience growing food, and no land to grow it on, Jim began hanging signs around town looking for people willing to transform their front lawns into vegetable gardens.
We follow the ups and downs of his incredible journey. We get to experience his struggles and his wins.
We also visited experienced farmers and growers across the country who are truly making a difference in their communities, and are a part of the larger solution worldwide.
What we learned from these leaders was invaluable.
We're so excited to bring this feature documentary to you, our Human Longevity Project tribe for free.
So without further ado… click here to watch Grow Food! https://growfoodfilm.com/order-nbgf/