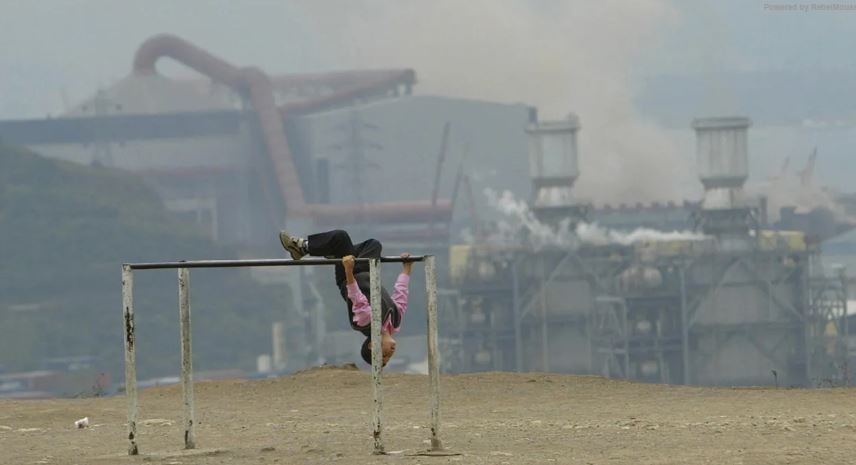 If you don't think science is perverted to suit political and corporate agendas, read this! What scientist in Turkey would do unbiased research that concluded different from the "accepted line". He (or she) would be a very brave person!
A Turkish food engineer, columnist and human rights advocate was sentenced to 15 months in prison last week for publishing an environmental paper that linked pollution to a high incidence of cancer in Western Turkey, according to Science Magazine.
The court in Istanbul found that Bülent ??k, former deputy director of the Food Safety and Agricultural Research Center at Akdeniz University, had disclosed classified information when he published the results of his study in a Turkish newspaper in April 2018. Amnesty International described the sentenced as "a travesty of justice," as Agence-France Presse reported and Phys.org published.
"Bülent ??k fulfilled his duty as a citizen and a scientist and he used his right to freedom of expression," his lawyer, Can Atalay, said in his closing statement, as Science reported.
??k carried out his study with several other scientists from 2011 to 2015 to test whether soil toxicity, water pollution and food had a link to the high rates of cancer in Western Turkey.
The study, which was commissioned by Turkey's Ministry of Health, found dangerous levels of pesticides and heavy metals in various food and water samples from several provinces in western Turkey. Water in a few residential areas also tested positive for unsafe levels of lead, aluminum, chrome and arsenic pollution, according to Science.
??k published his findings in the newspaper Cumhuriyet after three years of lobbying the government to take action, but realizing his pleas were falling on deaf ears.
The study "clearly revealed the extent to which water resources were contaminated by toxic materials," said ??k to reporters after the verdict, as AFP reported. "The court ruling shows that the results of a study that directly concerns public health can be hidden. This is unacceptable."
??k was unapologetic about his actions, even though offering an apology would have allowed him to avoid jail time.
"[H]iding data obtained from research prevents us from having sound discussions about the solutions," ??k said in a statement to the court provided to Science by his lawyer. "In my articles, I aimed to inform the public about this public health study, which was kept secret, and prompt the public authorities who should solve the problems to take action."
Environmental groups have pointed out that Turkey has put economic growth ahead of safety as it has ignored environmental regulations during a boom in industrial growth, as AFP reported.
https://www.ecowatch.com/turkey-scientist-pollution-cancer-2640818406.html