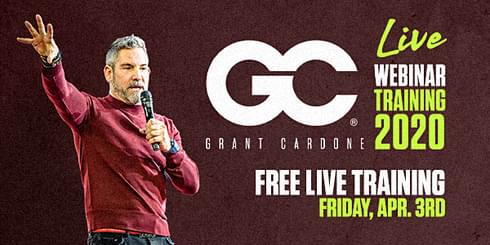 Hey, Grant here,
I'm doing the biggest web event I've ever done this Friday—you can register for free.
I'll be discussing how you can expand in this contraction even if you are under a stay-at-home order.
? How to make money in ANY economy
? How to expand time while others are retreating
? What I'm planning for over the next 3 months
P.S. Again, this will be the biggest—and most important—web event I've ever held. Join for free HERE.