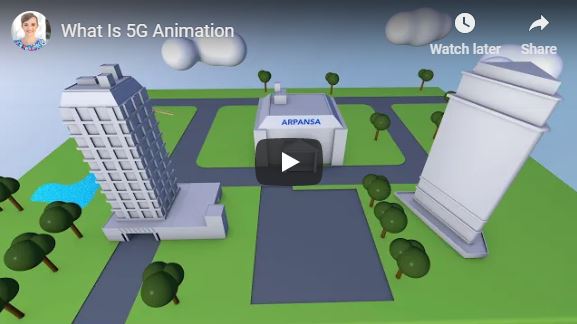 Most people think that 5G is just like 2G, 3G and 4G and that it will just mean we have faster internet.
Unfortunately this will come at great cost to public health and safety as 5G technology is very different to anything we've had in the past.
If faster internet comes at the expense of our health, children, animals and the environment, is it worth it?
What is 5G
5G technology will use extremely high (millimetre wave) frequencies. Instead of having one large phone tower that facilitates the signal reception of cellular phones and other wireless communication devices over a broad area like we have currently, 5G will include not only the large phone tower but also antennae set up about every 100 to 500 meters.
This is concerning because 5G is designed to deliver concentrated and focused electromagnetic radiation far greater than current levels and will result in a massive increase in inescapable, involuntary exposure to wireless radiation.
A more detailed explanation of 5G can be found here http://www.5gappeal.eu/what-is-5g-an-introduction/
https://www.change.org/p/stop-the-5g-rollout-in-australia-until-we-have-truly-independent-testing-to-prove-biological-safety