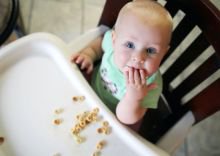 More weed killer than vitamins? THAT'S a concern!
Laboratory tests commissioned by EWG found levels of glyphosate, first produced by Monsanto as Roundup, in samples of General Mills' Honey Nut Cheerios. The amount of the toxic pesticide exceeded the amount of both Vitamin D and Vitamin B12. In a sample of Quaker Oatmeal Squares, there was more glyphosate than Vitamin A.
See me at stand F63 at the Mind Body Spirit and get some of my Muesli! it has 25 ingredients, most of them organic!
https://www.ewg.org/release/tests-reveal-more-weed-killer-some-vitamins-kids-cereals